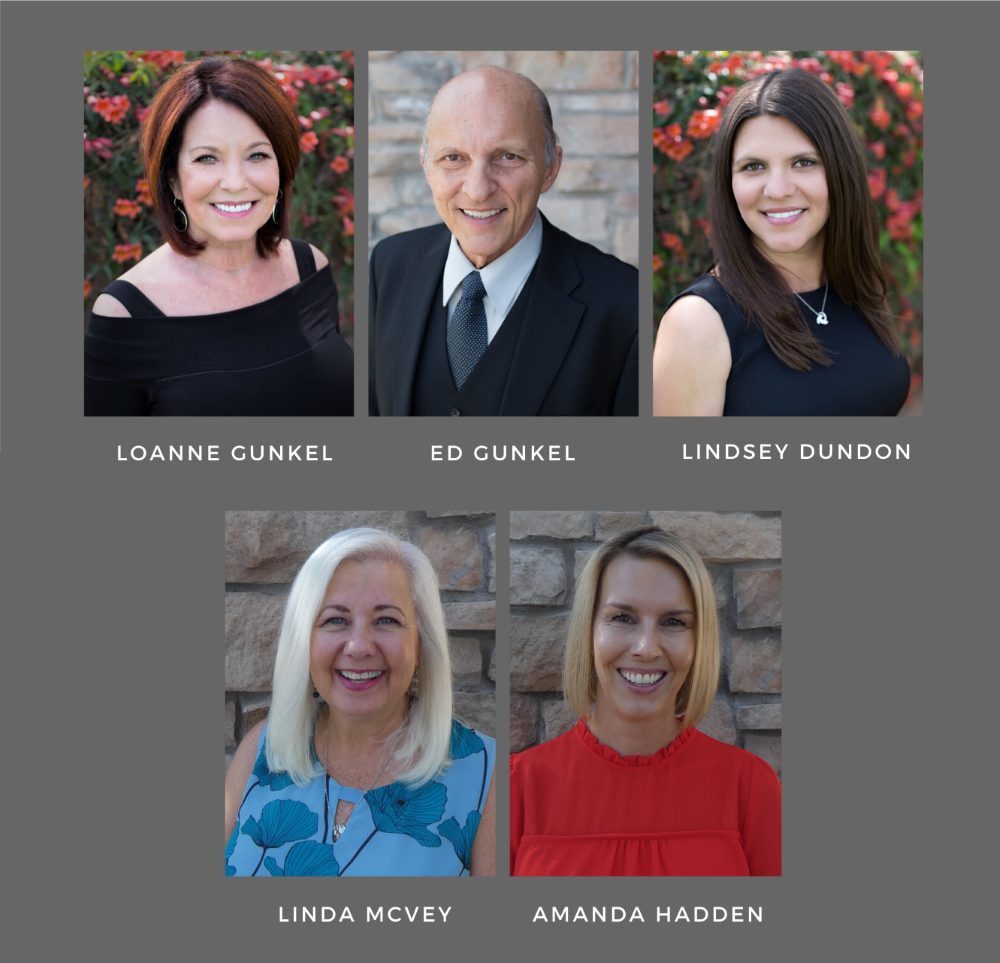 With their specialization in the property management industry, Ed, Loanne, Lindsey, Linda and Amanda are an invaluable asset to their investors. Their clients are able to benefit from their 50 plus years of experience in Investment Services in the Greater Phoenix Area. They provide a unique skill set to the local industry, while maintaining exceptional service and class.
Prior to each real estate purchase the team provides a comprehensive market analysis, showing which options will best suit the buyers long term real estate goals. After purchasing the property, they will develop a strategic marketing plan to help each property reach its full potential.
The Gunkel Team takes great pride in ensuring each and every client gets the professional attention they deserve.
"When our clients prosper, we prosper"
- Gunkel Team